Selsor is a leading manufacturer of copper cables, optical fibre cables and systems.  We provide the foundations for fast and reliable communication and global connectivity across global market sectors.
Our ongoing investment in technology ensures that our optical fibre cables, copper cables and systems are of the highest quality standards.  We offer a 25 year warranty on our structured copper cable and optical fibre cable systems and a 2 year warranty on all other products.
Leading the way with stringent product testing and development, Selsor copper cabling and optical fibre cabling is the result of rigorous testing to ensure optimal and guaranteed performance.  We don't just guarantee our products to the point of delivery, our standard warranty guarantees products even once installed.
Our extensive range of quality approved cables and connectivity, includes:
When choosing Selsor to supply your business, you will be supported by our in-country based, industry-leading customer care team who are available to discuss your requirements.  All enquiries and orders are dealt with within 24 business hours.
We are a customer-focused business with a presence in Europe, North America, the Middle East and Asia Pacific.  We support our customers as they grow on an international basis and can service all your project and cable requirements internationally whether you are in London, Frankfurt, Toronto, Los Angeles, Riyadh, Cairo, Cape Town, Rio, Hong Kong or Shanghai.
Selsor copper cables and optical fibre cabling support your applications for Building Automation, Security, Access Control, CCTV, Audio-visual, SMATV, Fire Alarm, Data Communications – LAN and Data-Centres, Fibre to the X, Industrial Automation and Solar Power; and are used extensively in the Transportation, Education, Health Care & Emergency Services, Commerce, Finance, Leisure & Hospitality, Government & Defence and Industrial sectors.
Catalogues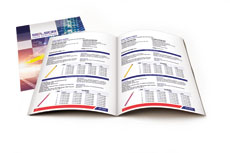 SELSOR COPPER AND FIBRE OPTIC SYSTEM CATALOGUE
Our complete range of copper structured cabling and fibre optics systems.
View Catalogue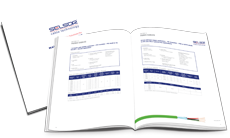 SELSOR BUILDING MANAGEMENT SYSTEMS CATALOGUE
Our complete range of building management systems cables.
View Catalogue
Overview Video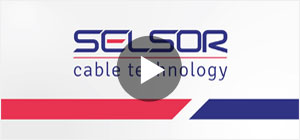 February LME Average Copper Price USD
7103
Last Updated: 05.02.2014