20.01.2014
Now ISO Accredited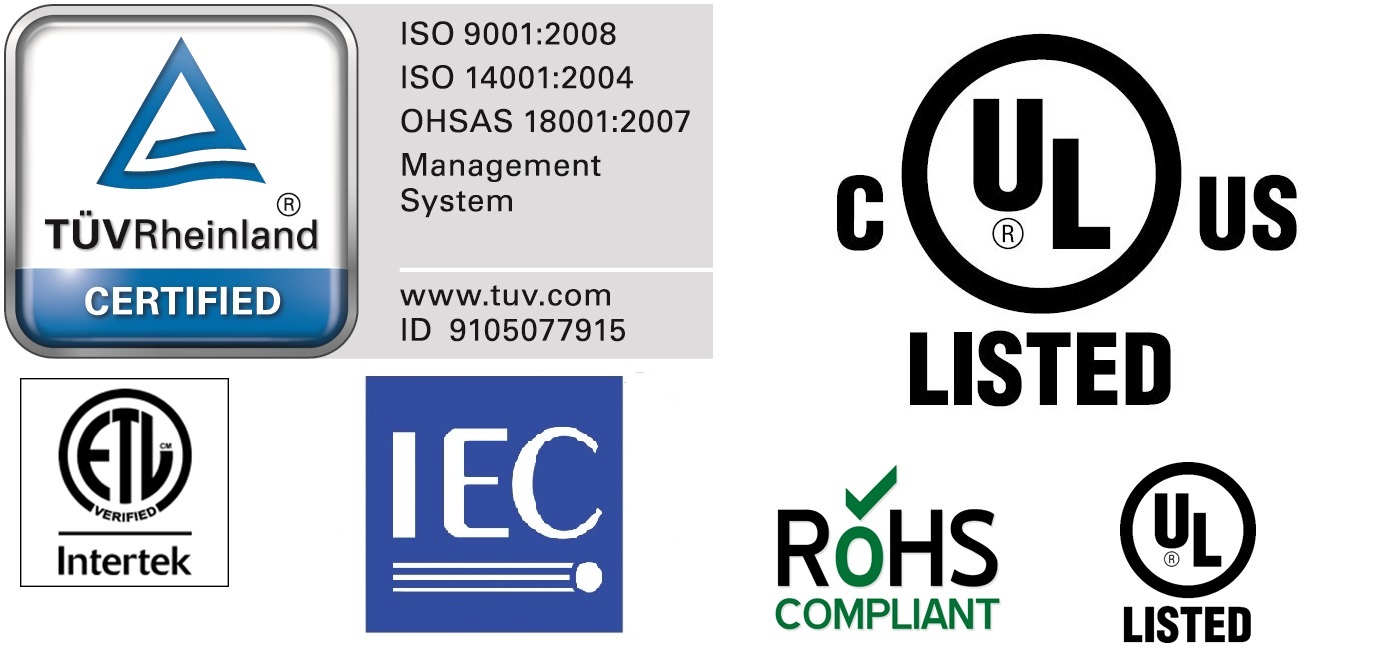 ISO
We are now ISO 9001 – Quality Management and ISO 14001 – Environmental Management approved. This means that as a third party TUV recognises the ISO standard to which we manage our business processes and the allowances we make for environmental factors.
OHSAS
BS OHSAS 18001 certified, this means we as a company ensure the health and safety of all personnel and manage this is in a proactive manner.
UL
HNIR.E365686 accreditation is a quality standard on our range of Fire Alarm Cables and DUZX.E365943 accreditation is a quality standard on our communications cables.
We also have DUZX7.E365943 which is equivalent to the UL approval above and applies to Canadian supply.
BS EN Fire and Fume Standards
BS EN 50267 – Tests on gases produced from fire
IEC 61034 – Smoke Density test
RoHS
All of our products meet the standards required by the RoHS initiative which refer to the amounts of compounds found within our products e.g. Mercury, lead etc.
ETL
Accreditation which applies to Connecting Hardware for Cat5e, Cat6, Cat6a in UTP and FTP, all keystone jacks and all patch panels.